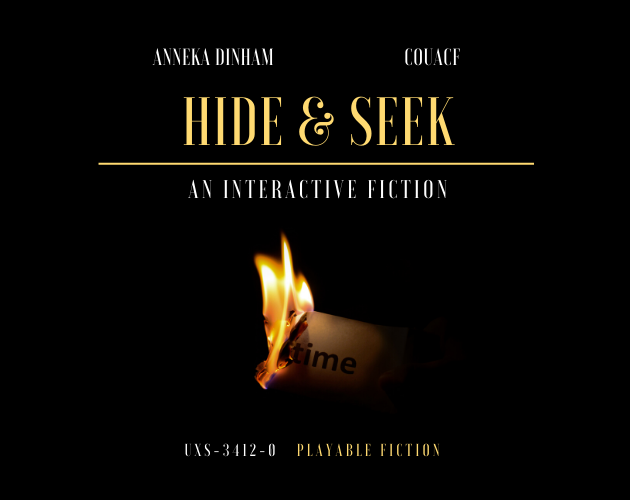 Hide & Seek
You are invited to a party by a devilish millionaire, but when you arrive, you are drawn into a terrifying version of Hide and Seek. Race against time to find your escape or risk losing - your life.

Ready or not... here he comes!
~
Please note: this game is only compatible with devices that have a screen sized 15.6" or larger.

Created for: UXS-3412-0 Playable Fiction 2019/20
Created by: Anneka Dinham
~
References:
SoundEffectsONE, 2018, 'iPhone Morning Alarm Sound Effect (Annoying) - IOS Ringtone Sound Effect (HD) | Sound Effects' [YouTube Video] Available at: <https://www.youtube.com/watch?v=r9FNoW8arhY> Last Accessed: 28/02/2020